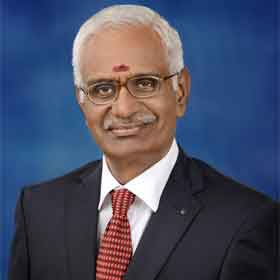 B Krishnamurthy (BKM)
B. Krishnamurthy (BKM) has over 35 years of corporate experience after his M.Tech (IISc). He holds certifications on project management (PMP) & portfolio management (PfMP) from PMI, USA and change management (CMP) from APMG, UK. BKM has worked in Indian Telephone Industries, Centre for Development of Telematics (CDOT) and Wipro Technologies. Having actively worked in telecom and IT, e-governance is the natural evolution to which he gravitated. He has been associated with National e-Governance Division (NeGD) and National Institute for Smart Government (NISG) as a subject matter expert on e-Governance for several years. Krishnamurthy has designed, developed content and delivered several programs for the senior officers of State and Central governments (Including IAS, IPS etc), especially Train the Trainer (TTT) Program and the e-Governance Leadership Program (CIO Program). He shares in his book some of the practical insights and techniques on conceiving, planning and monitoring e-Governance projects, bringing several practical dimensions associated with this evolving subject. He can be contacted at:
This email address is being protected from spambots. You need JavaScript enabled to view it.
Kalyan Sagar Nippani joined the higher Civil Services in the Central Government through the All India Civil Services Examination. He is at present Senior General Manage.