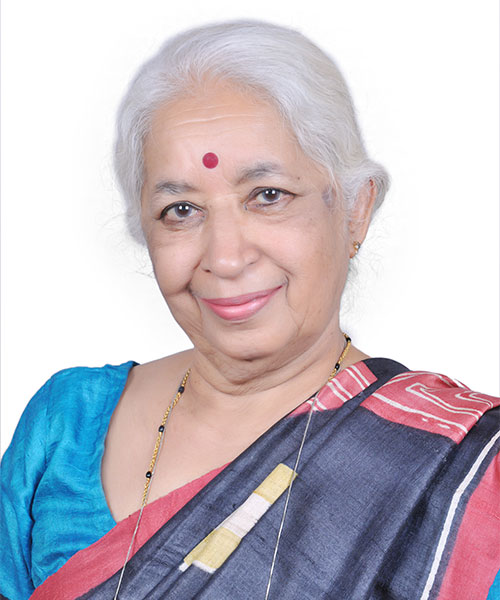 Prof Malavika Kapur
Prof Malavika Kapur is a Visiting Professor at National Institute of Advanced Studies, Indian Institute of Science Campus, Bengaluru and former Professor and Head of the Department of Clinical Psychology at the National Institute of Mental Health and Neurosciences, Bengaluru. She has a PhD in Clinical Psychology from Bangalore University and has twenty books and over 100 publications to her credit. She is a Fellow of the Indian Association of Clinical Psychologists, the Indian Association of Child and Adolescent Mental Health and the British psychological Society. Recently, she has been honoured by the National Academy of Psychology with the honorary fellowship and lifetime achievement award. She has been a consultant for organizations such as the WHO, UGC, NCERT, NIPCCD, ICMR and ICSSR. She has been twice awarded the scholar in residency at the Study and Conference Centre, at Bellagio in Italy, by the Rockefeller Foundation. She has been on the Advisory Group of the ICD Revision of Child Psychiatric Disorders at the WHO Mental Health and Substance Abuse Division, Geneva from March 2010.

Her areas of interest are Developmental Psychology, Community Mental Health Programmes for Children and Adolescents in Primary Health Care Personnel and Anganawadi Workers. She has been involved in training of lay child counsellors. She has developed tools of assessment and intervention packages for the promotion of psycho-social development and for psychological problems of children and adolescents in Child Guidance Centres as well as Urban, Rural and Tribal Schools. Her main contribution is her work of developing integrated models of mental health service delivery for children and adolescents.

Her work is embedded in the cultural context as revealed in her study of childcare in Ancient India based on Ayurveda. In the recent past she has been exploring, in addition to Ayurveda, Child Care in the Indian Indigenous Health Systems in Unani, Siddha and Tibetan Medicine from the Perspective of Developmental Psychology.

The mysteries of the human mind have always fascinated her as a psychologist and a creative writer. She has written several anthologies and a novel for adults and children. She is a prolific reader with deep interest in performing arts. She is an inveterate traveller and loves trekking in the Himalayan foothills.
Books
1) PARENTS BEWARE OF THE DIGITAL DEMON