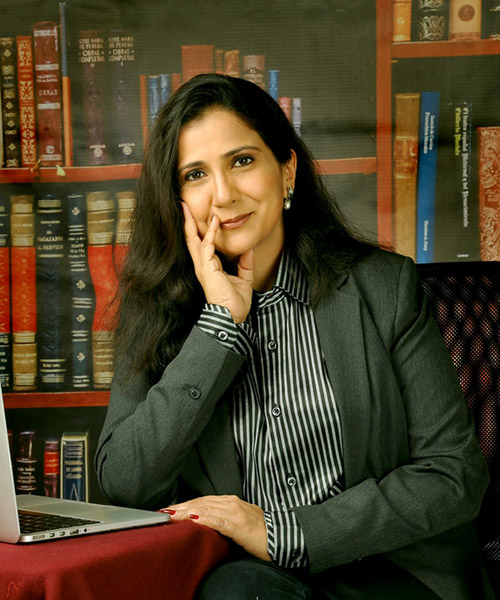 Swati Sarawagi
'Shivi Visits' is about a child's experience of travelling to four different cities of the country. He visits Vizag, Kolkata, Hyderabad and Jaipur. What separates this book from other travel guides is that the young readers get to learn some valuable lessons about life as well.

Talking about what got her to write 'Shivi Visits', Mrs. Sarawagi shares, "I was inspired to write this book by my experience with my nephew Shivi. This 7 year old is very intelligent and curious about visiting new places. This book is designed to start conversations and raise awareness. Small elements of everyday life have been woven into the illustrations to make it real and relatable for every child. I can imagine mothers reading this aloud as they travel through a city; or at night tucked into bed after a day's experiences. Sharing and comparing Shivi's day with their child's. Each book contains a simple life lesson – something that will help young parents teach their children life skills like appreciating the gift of vision, the blessing of food daily on our tables, the acceptance and normalisation of differently abled, responsibility etc."

Swati Sarawagi is the Founder Director of Swarnim International School, Kolkata, a K-12 CBSE curriculum school in Kolkata catering to 2500 students.

Her love for teaching started when she would visit the NGO behind her house to teach the underprivileged children on weekends and holidays as a student herself. The way their eyes lit up when they wrote their names for the first time, made her want to do this for the rest of her life.

Swati is a passionate educator – 20 years' experience spanning from teaching in an NGO, to teaching in an International School in Singapore, to now successfully running a K-12 school.

Alumnus of Harvard Graduate School of Education, she is the Territory Head, Kolkata of the Early Childhood Association (India) and on the Association for Early Childhood Educators (Singapore).
She is on the Executive Committee of Icanflyy, an institute for Special Needs, Kolkata.
She is a member of the School Managing Committee of The Heritage School, Kolkata.
She is on the Board of Swapnopuran, an NGO involved in the education of the marginalised children in Sundarbans area, firmly believing that education is the best levelling field for the inequalities in society.

Swarnim International School was the first school to have won the prestigious International Dimension Award from British Council in the first year of existence. Since then the School has received many accolades, including Kolkata's #1 for Value for Money; Library and Reading Culture by Education World; and Happy School by Eduexcellence.

This is her first foray into writing. Her inspirations are her own two boys, Calvin (of Calvin and Hobbes fame), and Shivi – her real 6-year-old nephew---kids who are fascinating because of their curiosity, their out-of-the-box way of thinking, their way of making connections.

Even as a teacher, her favourite students were always the ones who were naughty – because "naughty is intelligence having fun"!

She is a M.ED and M.A. Psychology which helps her to understand how a child's mind works…wait !! – no one can ever tell how a child's mind works.
Books
1) SHIVI VISITS HYDERABAD: THE CITY OF OLD CHARMS AND MODERN BUILDINGS
2) SHIVI VISITS VISAKHAPATNAM: THE CITY OF DESTINY
3) SHIVI VISITS KOLKATA: THE CITY OF JOY
4) SHIVI VISITS JAIPUR: THE PINK CITY