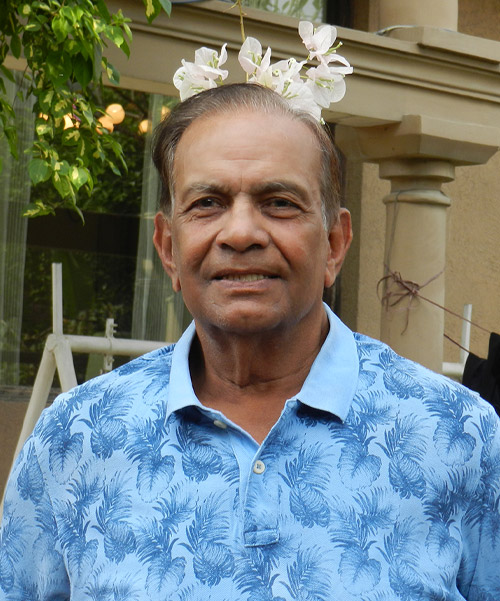 Arunendra Nath Verma
Arunendra Nath Verma enjoys adding the spice of variety to make life delightfully savoury. A science student initially, he switched over to humanities for graduation. Then he changed course in 1961 to join the National Defence Academy and got commissioned in the Flying Navigator Branch of Indian Air Force in 1965. His interest in diverse fields later led to an MBA degree from Madras University besides a law degree from Delhi University. Notwithstanding an enviable track record of flying four Presidents and Prime Minister Indira Gandhi for almost nine years in the VIP Squadron, and postgraduating in Defence studies from the Defence Services Staff College, he chose to hang his flying boots prematurely when the entrepreneurial bug bit him. In 1987 he set up an industrial unit at Noida to which he added two more in the next ten years. All this without any prior experience or family background. And yet he chose to prove himself in a totally tangential field by disposing of his thriving business in 2014 and settled down to satisfy his creative urge as a writer.

Within an year his first English novel, The Loophole, was published by Vitasta Publishing . To this were added five more books within next six years dedicated to writing. His short stories, satires, travelogues, middles and articles on a wide variety of subjects regularly appear in a large number of reputed magazines and national newspapers. What is really intriguing is his prowess to write both in English and Hindi. Vitasta published his short story collection " Echoes From The Sky: Tales from the Air Force" in 2019. His Hindi books published by reputed publishers include a novel, two short story collections and a travelogue. The seventh one, a collection of satirical short stories is under publication.

The unusual variety in his writing comes from writing in both English and Hindi languages and his wide experience in diverse fields like aviation, the Armed Forces, industry and the world of letters as much as from his wide and varied interests that range from traveling, golfing, singing and attending musical concerts to watching movies and partying. He is a man who in the platinum year of his life is intent on living it up to the hilt. A born extrovert, he would love to establish close dialogue with his readers.
He is quite active on social media
This email address is being protected from spambots. You need JavaScript enabled to view it.
Books
1) ECHOES FROM THE SKY - TALES FROM THE AIR FORCE