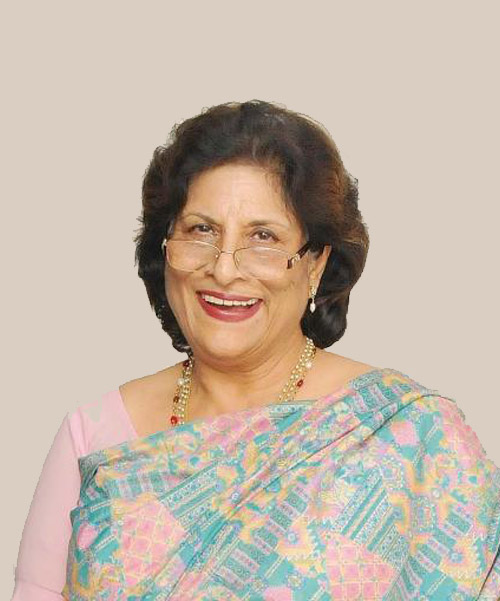 Veena S Rao
Veena S Rao is a retired officer of the Indian Administrative Service of the 1972 batch, Karnataka Cadre, with a distinguished career in Karnataka and Government of India. She retired as Secretary to Government of India, Ministry for the Development of the North Eastern Region. She is a post-graduate in Political Science from the University of Jammu and Kashmir, and in Development Studies from the University of Cambridge, UK. Before joining the IAS, she taught Political Science in Mount Carmel College, Bangalore.

She is an expert on development issues and governance, particularly malnutrition, and writes extensively on the subject in national and international publications, including British Medical Journal. She is presently leading the Karnataka Comprehensive Nutrition Mission, and with the support of the World Bank/Japan Social Development Fund, she has just completed piloting a unique inter-generational, inter-sectoral strategy, advocated by her, to combat malnutrition and micronutrient deficiency in two of the most backward Blocks in Karnataka, Devadurga in Raichur District and Chincholli in Kalaburgi District, with very successful results. Malnutrition and micronutrient deficiency among the inter-generational target groups, namely children, adolescent girls, and women has reduced appreciably. Ms Veena Rao is presently engaged with the Government of Karnataka in replicating this strategy in the most chronic malnutrition areas of Karnataka.

Veena Rao works closely with the Government of Karnataka, the World Bank, Global Alliance for Improved Nutrition, and the Institute of Development Studies, Sussex, UK. Her pioneering work in addressing India's malnutrition can be seen in

www.karnutmission.org

Her first work of fiction, 'Charlotte's End' inspired by Daphne du Maurier's "Rebecca" was published in 2016.

"The Tale of Quarles, the Prince who Fails", a play written by her in Shakespearean verse about the sad Charles Diana marriage, has been staged very successfully by Pierrot's Troupe, led by Dr Sayeed Alam.
Follow Veena S Rao
This email address is being protected from spambots. You need JavaScript enabled to view it.
Books
1) CHARLOTTE'S END
2) THE ASURAS OF ANTARIKSH