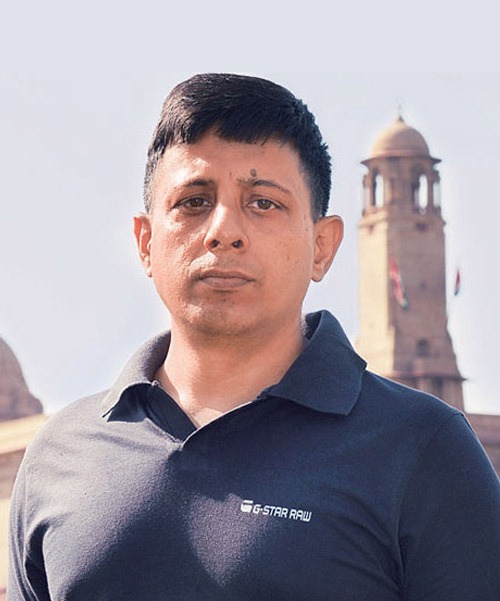 Anuj Dhar
A former journalist, New Delhi-based Anuj Dhar is well-known for his research and activism relating to Netaji Subhas Chandra Bose, especially the issue of his death. Through his efforts, Dhar has revived memories of Subhas Bose among millions around the world. Apart from regular TV appearances, Dhar has given talks in the IITs in Kanpur, Chennai, Mumbai, Kharagpur; Jadavpur University (Kolkata); IGNOU, Hindu College, Khalsa College (Delhi); St. Xavier's College (Mumbai); Maulana Azad National Institute of Technology (Bhopal); The India Club (Singapore); Massachusetts Institute of Technology, Boston; University of Massachusetts; University of Maryland; George Mason University (all in the US) and London Business School.

Dhar's 2012 bestselling book "India's biggest Cover-up" triggered the movement for declassification of the Subhas Bose files and inspired Alt Balaji's hit web series "Bose: Dead/Alive". In 2018, Dhar wrote "Your Prime Minister is Dead", which is first-ever comprehensive study of the enduring Lal Bahadur Shastri death mystery. Both the books have different editions, including in Hindi. Dhar provided inputs for Vivek Agnihotri's film "The Tashkent Files" before writing his book.

Dhar's latest offering is "Conundrum: Subhas Bose's life after death" (2019), which he has co-authored with Chandrachur Ghose. Given the subject matter of the book, it became a talking point much before its release. In fact, it is set to be turned into a major movie by national award winning filmmaker Srijit Mukherjee, with a top of the line star-cast led by Bengali superstar Prosenjit Chatterjee.
Anuj Dhar is quite active on social media
Books
1) INDIA'S BIGGEST COVER-UP
2) WHAT HAPPENED TO NETAJI
3) NETAJI RAHASYA GATHA
4) YOUR PRIME MINISTER IS DEAD
5) SHASTRI KE SAATH KYA HUA THA?
6) CONUNDRUM -Subhas Bose's life after Death